EBUS Student Portal (Dashboard)
and Learning Platform, Moodle/BrightSpace
Once your student has registered with EBUS, a welcome email, with login information, will be sent to the student.
Login
Go to: my.ebus.ca
You should see a white envelope like the one below.
Use the username and password that was issued to the student, to login to the dashboard.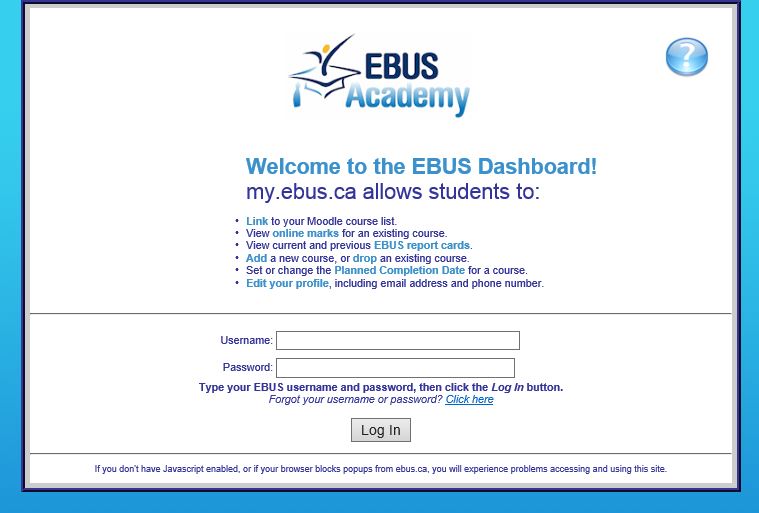 Dashboard
The student dashboard will look similar to this.
Simply click on the courses listed on the left and you'll be redirected to Moodle.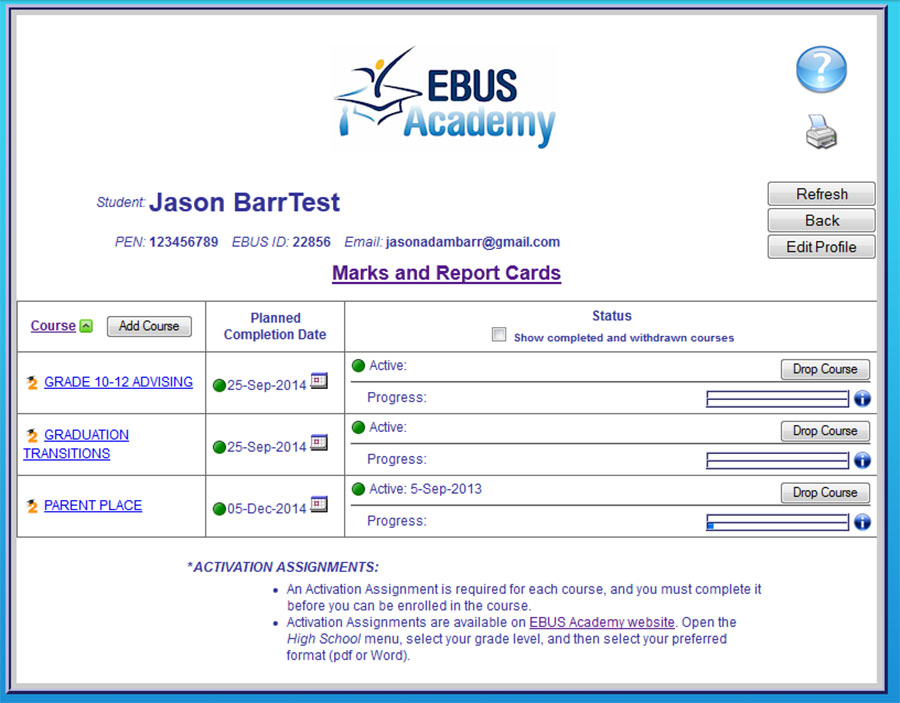 Moodle Dashboard
The Moodle dashboard looks similar to this screen below. There are two tabs on the course overview screen. Click on the "Courses" tab.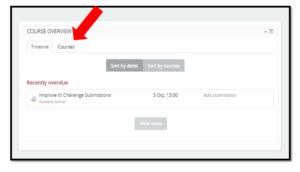 Click on a course to open the Moodle course: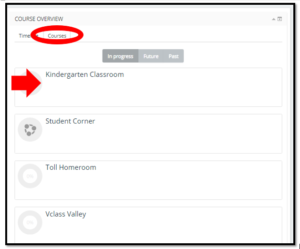 ---
Sample Views
Here is a view of one of our Primary Homerooms: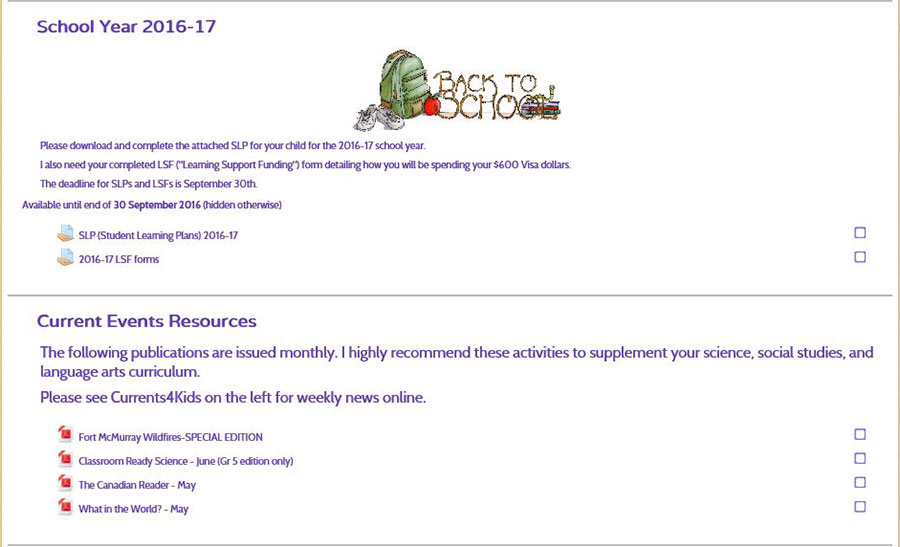 And here are sample views of our Primary classrooms: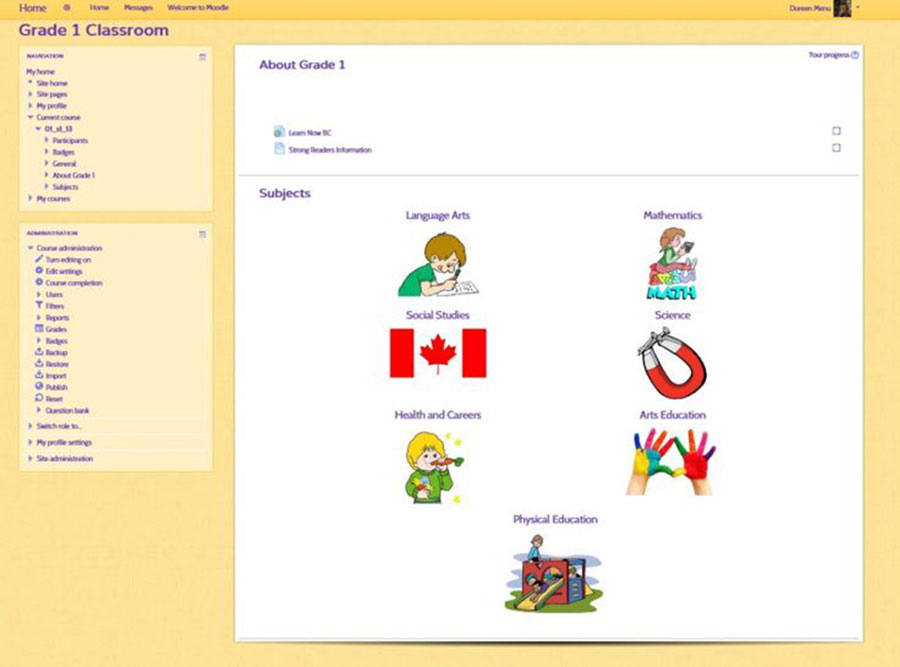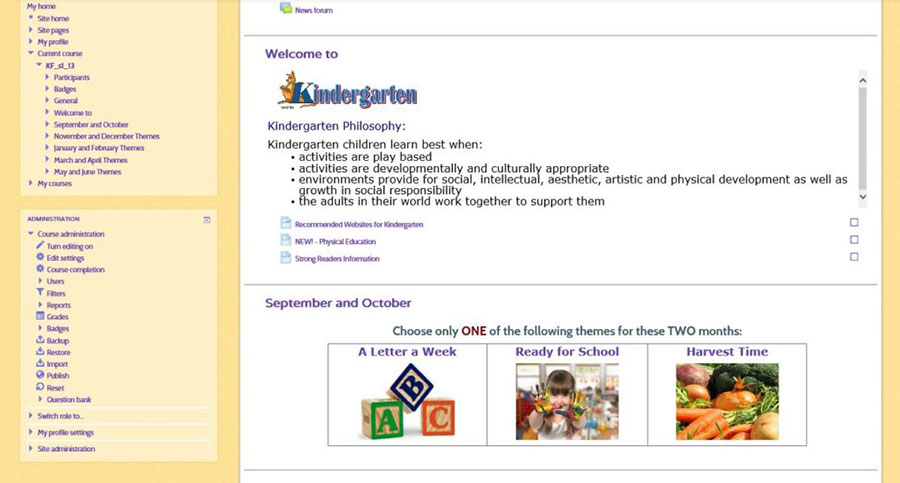 Below is sample view of an Intermediate classroom