Pay registration fees online using PayPal
Please note: You do not need a PayPal account. Simply, use your credit card to make a payment via the PayPal interface.
Here is how
1. Scroll down to bottom of this page and click on "Pay Student Fees" button
2. Once redirected to PayPal, please enter first and last name in description field, add amount and click "Continue" (see screenshot 1)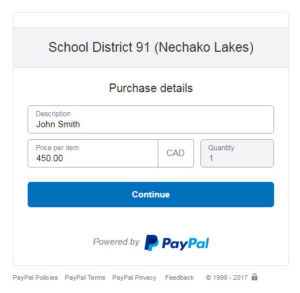 3. You will be redirected to the next window, where you can (A) pay using PayPal, if you have an existing account, or (B) pay using any major credit card (see screenshot 2)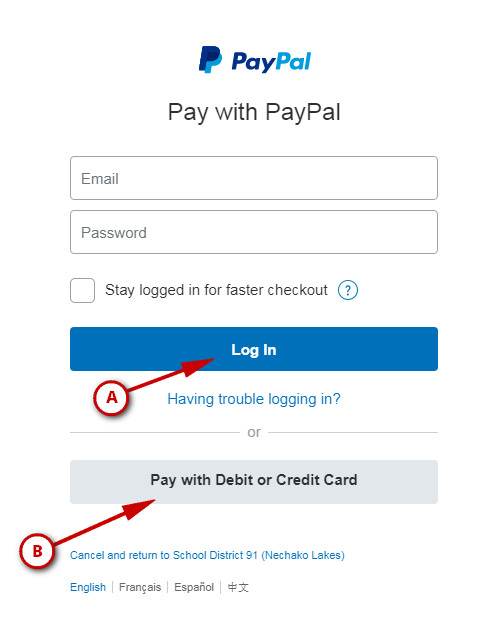 ---
Fees
International Students fees – $1000.00
Graduated Adults fee-based course – $450.00
EBUS Refund Policy
Cancellation within two weeks of course access – $100 administration fee
Cancellation within 30 days and less than 15% of course completion: 50% refund
Cancellation after 30 days or 14% of course completion – No refund
Requests for course withdrawal must be made in writing to an EBUS administrator
Make a Payment
Pay your student fees. You will be directed to PayPal.