Cross Enrollment in BC High Schools
The EBUS Course Description Booklet provides information about the courses offered.
What is Cross Enrollment?
Cross Enrollment means high school students in BC can now be enrolled in Grades 8-12 courses at more than one school at the same time.
Why is Cross Enrollment important?
A number of reasons. If a high school student in BC needs a course but for some reason can't take it at their school, they can now take it at a different school. It also means taking an extra course at another school is free of charge to the student. And, it makes it easier for counsellors to find courses for their students, if they can't get them at their own school.
Why is this option available?
In the fall of 2008, the BC Ministry announced new educational mandate for Education in BC. It would now provide opportunities to students to take ANY COURSE – ANYWHERE – ANY TIME. They did it to alleviate some of the course and program gaps in the school system, as well as to provide a more flexible way for students to move ahead and achieve their education in ways that wasn't possible before.
What are the benefits to students?
The opportunity to experience a different type of learning
An increased range of course choices and options.
Increased flexibility in terms of course completion – move at the student's own pace and complete courses as quickly as students are able.
Online is a great way to learn!
Sign up at EBUS Academy.
There is no better way to get the extra courses you need. You don't have to BE anywhere. You can be online at home or at your school. Go ahead … get learning online today!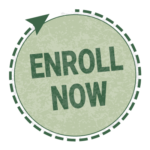 Acceptable list of substitute ID if you do not have a Canadian Birth Certificate:
Canadian Passport
Canadian Citizenship Card
Permanent Resident Card
INAC Status Card