About the Pre-Science Program
The EBUS pre-science program offers students an opportunity to take online science 11 and 12 courses and access enriched learning opportunities through the University of Northern BC (UNBC).
Students in the pre-science program will participate in opportunities to learn about new research in the science faculty and post-secondary opportunities in science through a series of virtual "Science Talks". Students will take part in a three-day field trip to the UNBC (Prince George, BC) in May.
Students will receive 4-credits for the selected science 11 or 12 course upon completion.
The pre-science program is open to both full-time EBUS students and cross-enrolled students. Students interested in attending the UNBC field trip will be required to provide their own transportation to the UNBC campus in Prince George, BC; therefore, participants are typically students living in Northern BC.
When registering for a course, indicate Pre-Science Program on the comments field of the registration form. Students may also contact their EBUS science teacher or academic advisor to be a part of the program.
UNBC Science Talks
EBUS will host a series of "Science Talks" this year as part of the pre-science program. Each session, we are joined by a faculty member or research student from UNBC presenting on the interesting research they are involved in and the variety of pathways that exist in university Science! Students, come join us to hear more about what you could with a science degree.
Science Talk Schedule coming soon!
UNBC Field Trip – May 2020
Students in the pre-science program are invited to attend the 3-day UNBC field trip in the second or third week of May. Students will participate in three jam-packed days of learning and hands-on science labs in university laboratories! Students will also have the opportunity to learn more about research at UNBC and student life on campus.
Field Trip Activities:
Hands-on Chemistry and Biology labs
Tour of the NALS lab
Nature hike through Forest of the World
 Campus tour and opportunities to learn from current students and science faculty
Opportunity to attend a first-year lecture
Cinema night
Fun, team-building activities, and more!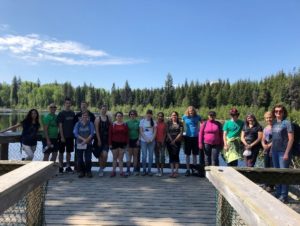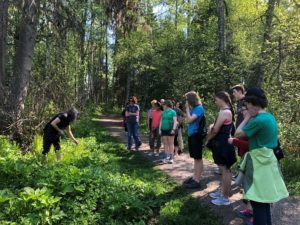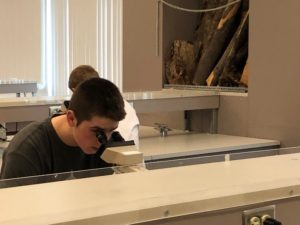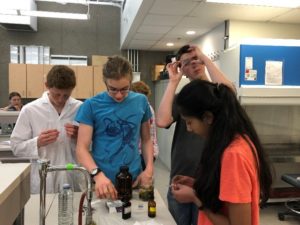 For more information about the Pre-Science Program at EBUS Academy, contact Megan Boniface (mboniface@sd91.bc.ca).