2020 Science Talk Schedule and Link
Join us at this link at the scheduled times (use Chrome or Firefox as your browser) https://us.bbcollab.com/guest/6d8aa79828ba4cebbc972190d2e7628b
Wed February 19th @ 4:00 pm: Dr. R. Luke Harris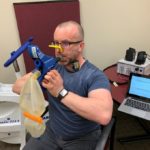 Dr. R. Luke Harris teaches undergraduate and graduate physiology and seminar courses and he is the Project Leader of the Northern BC Near-Infrared Spectroscopy (NIRS) Research Laboratory.
Luke, his students, and his colleagues use non-invasive instruments in the NIRS Research Lab to study the fundamental properties of muscles and of the nervous system—collectively referred to as the neuromuscular system.
Dr. Harris is interested in understanding how the neuromuscular system adapts to injury and exercise, with particular emphasis placed on respiratory rehabilitation, recovery after brain injuries (for example, concussions and strokes), applications of sports science in both competitive and recreational athletes, and how to better manage ageing- and dementia-associated declines in function and independence.
Wed March 11th @ 4:00 pm: Rachelle van Leeuwen and Kimberley Thomas – History and Health Sciences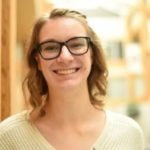 About Rachelle: 'My name is Rachelle van Leeuwen, and I am in my fourth and final year at UNBC. I am a student in the History and English programs and am completing a minor in Political Science. These programs have so many opportunities within them for research opportunities in the forms of grants, scholarships, internships, independent research projects and courses, and more.'
'I examined in my Undergraduate Research Experience Award the relationships between the Indigenous people of Northern British Columbia, the traders from the Hudson's Bay Company in New Caledonia, and the missionaries based in Stuart's Lake (Fort St. James) from the 1880s to the 1910s.'
'Researching in History is different every day. It involves determination, hard work, curiosity, and imagination. The goal of a historian is not only to track changes through the past, but to think critically about how these people, events, places, laws, and ideas have shaped the present.'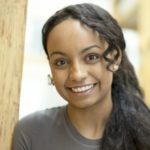 About Kimberley: 'I am a student of the Master of Health Sciences Program here at the University of Northern British Columbia!
My research aims to promote access to community-based palliative care in rural and remote regions of northern British Columbia. My supervisor is Dr. Sarah de Leeuw, and I work on her team at the Health Arts Research Centre where we use creative, arts-based approaches for addressing health inequities in the north of our province.
Wed April 22nd @ 2:00 pm: Rowan Paulsen – Anthropology
About Rowan: 'Hello! My name is Rowan Paulsen. I am in my fifth and final year of working to complete my BA with a Major in Anthropology.
My Undergraduate Research Experience, under the supervision of Dr. Michel Bouchard, focused on a digital community of ultra-nationalists and studied how they affirmed concepts of masculinity with internet memes that promoted nationalist sentiments. In Ireland, my Ethnographic Research Project studied the relationship between the Irish national identity and the experiences of Polish people working and living in Ireland.
Wed May 13th @ 1:00 pm: Brendan Carswell – Wildlife and Fisheries/Biology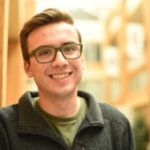 About Brendan: 'Hi! My name is Brendan Carswell, and I am a fifth year undergraduate student here at UNBC. I am enrolled in the BSc. Hons. Natural Resource Management program, majoring in Wildlife and Fisheries and minoring in general Biology.
I have been fortunate enough to work as a research assistant for many professors on numerous projects, ranging from dendrochronology and forest ecology, to human-wildlife interactions at the Prince George Airport. This past summer I worked as an intern researcher on Haida Gwaii. Later during the summer, I improved my research skills as a student on UNBC's first marine ecology field school to Baja Mexico.
Wed, May 27th @ 1:00 pm: Ingrid Malmberg – Disaster and Emergency Management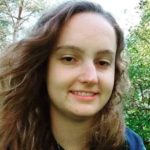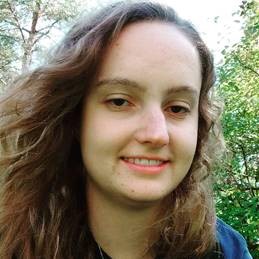 About Ingrid: My name is Ingrid Malmberg. I am a second-year undergraduate student at York University in Toronto. I am completing my degree in Disaster and Emergency Management
(DEM) with a minor in Psychology. I graduated from Ebus in 2018.
An emergency manager can be thought of as the person who serves as the 911 service for first responders. They develop hazard-specific emergency management plans for their prescribed jurisdictions. They step in to guide the response when the coordination of the situation is beyond the individual capabilities of emergency services, 911, and healthcare systems. Emergency managers are experts at coordinating large scale emergencies that are extensive in both time and resources.