Hi everyone
With yesterday as the first Truth and Reconciliation Day in Canada, I hope that for all of us, there was some time for reflection and possibly some actions of reconciliation. EBUS has heard much conversation about this day, and my family spent the day talking about many issues related to the day, reading Indigenous authors, watching a few videos about residential schools, and reflecting on all this day means.
School start up and helping new students apply to EBUS and get their courses underway is still my focus and the focus of our staff. We appreciate your patience as we work through all the expressions of interest, request to change courses and new applications. As I get past the crest of these, I will email you each a credit check detailing your progress in the graduation program. I will be starting with grade 12s, then 11s and 10s in order to ensure our students planning to graduate this year are all set with required courses. This will also indicate if the student has written any of the 3 required graduation assessments, Literacy 10, Numeracy, and the new Literacy 12. More details about how to register for these required graduation assessments will be available in the next newsletter.
REQUESTING COURSE CHANGES
For full time students wanting to change courses, please use the "drop course" button on your dashboard and email me your new request. Be sure to put the full student name and the specific course you are requesting, like English New Media 10. Courses will only be added if the student is dropping one or is substantially complete in a current course.
PHONE APPOINTMENTS
For students and families looking to connect with me by phone we are using a new system this year that is well received by our families. Please visit https://tinyurl.com/yyrbnz7p to book that, and select the appropriate amount of time you need when you are available for the call.
COURSE REMINDERS
This year it is essential students get started in all the courses on your dashboard given the volume of new students we are welcoming this year. Note that students who have not submitted any work within 4 weeks of adding a course risk being withdrawn and not getting that course for an extended period of time. If you need help with something reach out to the teacher right away, or if you need to make a course change, let me know. Our goal is not to stress students out with this information; we want to support each one of you with your goals of learning and high school graduation. At the same time we want to support as many learners as we can this year, so please make sure we know what we can do for you. As a guideline, students working in 4 or more courses should plan for 25 hours each week for learning time, with additional time for homework as needed. This time can be scheduled flexibly when it works for you. Your teachers are available during the traditional school day by email or phone, and we work hard to respond to student questions within 1-2 school days, but note if your teacher works part time, it may take longer to respond.
WHAT ABOUT?
To ensure our full-time high school students have all the information about EBUS Academy needed to be successful, our website contains lots of information vital to student success. In this section of our bi-weekly newsletter, we will highlight some of the elements of EBUS that we get lots of questions about.
So….what about the Learning Support Funds?
These funds are currently provided by the Ministry of Education for full-time Distance Learning students to offset the costs of memberships and lessons tied to the student learning plan. An example of a membership would be a gym membership for a student to help get their activity hours in a PE course at EBUS. Note that the funds can be used for a gym membership even if you are not in PE, we want to encourage all of our students to be physically active as a positive lifestyle choice. If a student is in a Piano high school course with EBUS and wanted to have a few local lessons related to this EBUS course, these funds can be used for this as well. All the details about the funds, how they can be accessed, the plan needed to be approved and how businesses can become a vendor of School District 91, are found here https://ebus.ca/welcome-package/learning-support-funds/ Note students wanting to access the funds need to be 10% complete or more in 4 courses, the Ministry does not allow the funds to be used for tutoring costs for non-Special Education students, and students should have their plan submitted by March 1 to meet Ministry deadlines. The intent of Learning support funds is to support the current year's learning, so all support funds must be applied for before Spring Break.
UNIVERSITY TOUR OPPORTUNITY
For any EBUS high school students interested in touring Simon Fraser University October 14 or 15, date to be determined, please email me at cmushumanski@sd91.bc.ca Note that currently there is no requirement to show proof of vaccination, but by the date of the trip, participants may need to show proof of vaccination. Masks will be mandatory, and we encourage all to follow the directions of the Public Health Office.
UNIVERSITY SCHOLARSHIP OPPORTUNITY
Each year EBUS awards one eligible grade 12 student the prestigious UNBC scholar award. This $20, 000 scholarship is based on the academic results from the student's grade 11 year. If you are interested in knowing more about this scholarship, or would like to be considered for it, please email me by October 15. More scholarship announcements will be found later in the school year in the homeroom.
MENTAL HEALTH MINUTE
As a mental health counselor and the Academic Advisor at EBUS, I want to encourage all students and families to set aside space and time regularly to take care of your health in all its aspects. This newsletter I want to focus on the connection and value of physical health and wellbeing with our mental health. Regular, vigorous physical activity is consistently shown to have a positive influence on our mental health. I work hard to schedule daily walks in my busy life…having this little one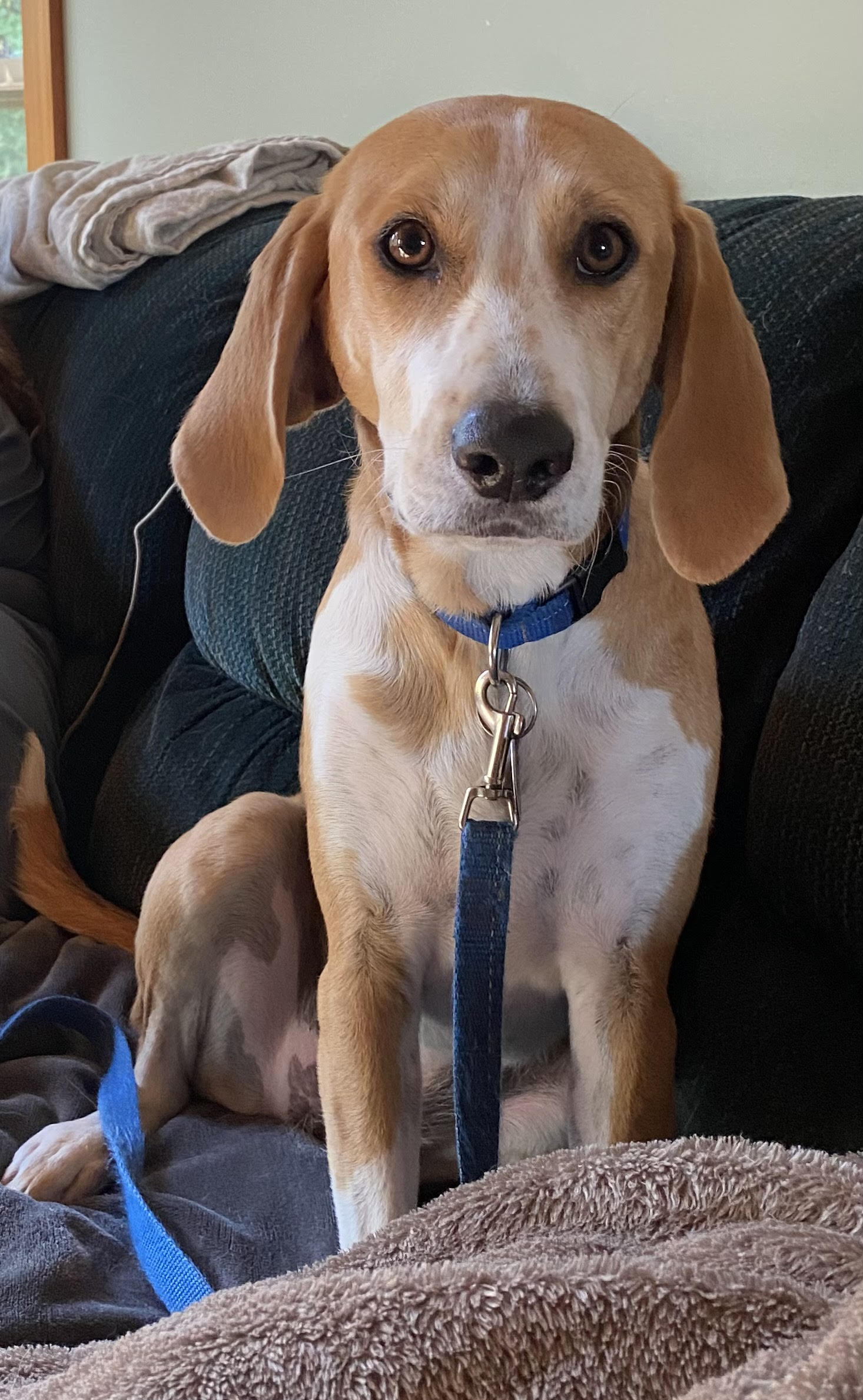 is my motivator, and when I can get out for a good long walk I am the better for it. Take the time and make it consistent, I think you will find it helpful.
UPCOMING IMPORTANT DATES
Wednesday Oct 6 high school assembly 11AM on TEAMS
Monday Oct 11 Thanksgiving – EBUS closed, courses open
Friday Oct 22 Professional Development Day – EBUS staff unavailable, courses open
Wednesday Nov 10 school assembly 10:30am on TEAMS
Thursday Nov 11 Remembrance Day – EBUS closed, courses open to students
Friday Nov 12 Term 1 ends, report cards available Nov 25
Friday Nov 26 Professional Development Day – EBUS staff unavailable, courses open
Tuesday Dec 7 Grade 10-12 assembly 11AM
WINTER BREAK Dec 20 – Jan 3 – EBUS staff unavailable, courses open
January 15 recommended assignment deadline for students finishing by the end of semester 1
Note that Term end dates are guidelines for students to finish courses, if you do not finish by the November or January term end date you can continue with your studies without penalty. New courses are not automatically added at the Term change, students must request them as they finish current courses by March 1.
You can find the full year school calendar at the image below
PARENT ACCESS
Parents, you can access your student's progress and report cards on the EBUS parent portal: https://my.ebus.ca/parentportal/login.php We recommend parents log in with their student at least once a week to stay actively engaged in their learning and progress. Students, you can access your report cards from your dashboard; look for the A+ icon in the upper right hand corner. Report cards are published 5 times a year; November, January, March, June and for summer session courses only, September.
And as I get asked this frequently, 1/5th of the time for semester one has passed. Students who started courses in early Sept and plan to finish by the end of Semester one in January should be approximately 20% complete. Students planning to finish by the June 15th deadline should be 10% complete.
I hope you get to enjoy the coming days of autumn, it's my favourite season. The next newsletter will be Friday Oct 15.